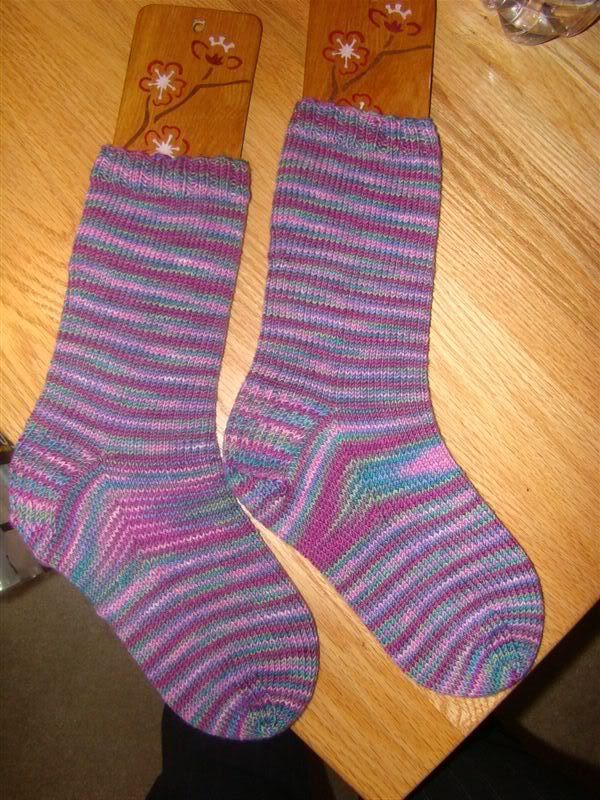 Have you ever seen all the sock clubs, pattern clubs, and sock accessories and wondered what all the fuss was about? Well, you have a chance to get in on the highly addictive world of sock knitting!
Starting
tonight
(Wednesday, September 3) from 7-8 PM at Stitch DC-Georgetown we'll be learning to knit socks from the cuff down using double pointed needles. Class continues September 10th and 17th.
We'll be going slowly and talking about each step, so feel free to register even if you've never worked in the round or with double pointed needles before. If you can knit and purl, this class is for you!
Call Stitch DC-Georgetown at 202-333-KNIT (5648) to register. Class is capped at 6 people, so call now and reserve your space! Yarn and needles will be available for purchase at class.
Happy knitting!
-Amber, your guest blogger and sock knitting instructor