So yesterday on a snowy day at the store, I pondered my next design project. See a small swatch of it. It has to stay underwraps a little longer. But it will be part of something big that I can announce very soon.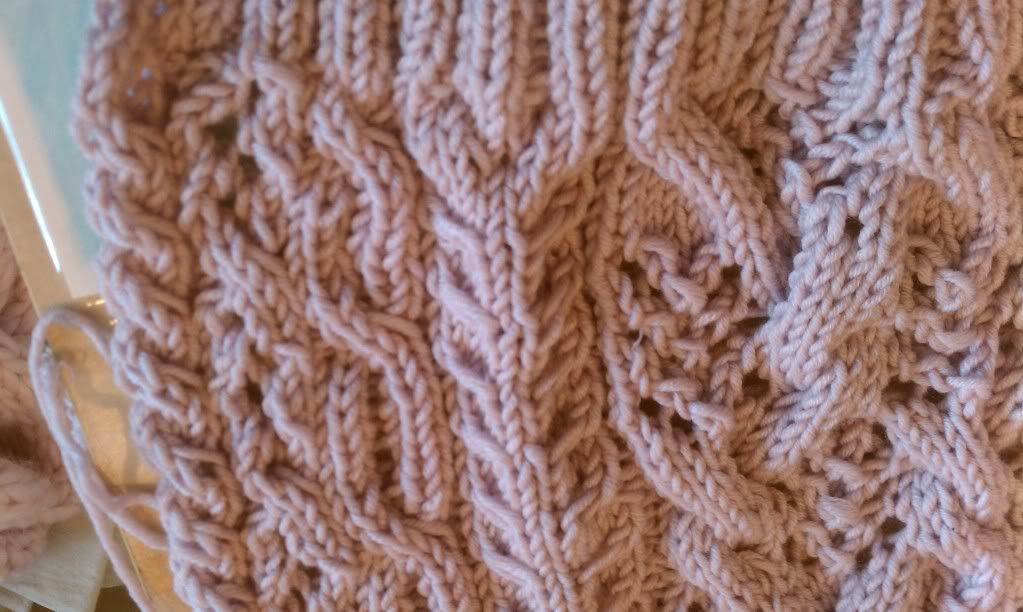 I knew my design was going to have cables and lace. I wanted a basic worsted weight yarn. I looked around and came to an old friend, Karabella Aurora 8.
This yarn is one that I had on opening day and 6 years later I still love. The reasons are many. Here are just a few...
1. Color range. Karabella has over 100 colors of Aurora 8. I love many of them. I know many of them by number for example, 138, 1556, 1350, 1148, just to name a few.
2. Stitch Definition. The twist of this yarn is distinct. It makes for almost perfect stitch definition from the simpliest of stitches, i.e. stockinette stitch to the more complex cables and lace.
3. Value. It's a very refined merino that is resonably priced. For about $30, you can make a nice scarf. I save all my scraps so I can make free form fair isle hats for the kids and holiday presents.