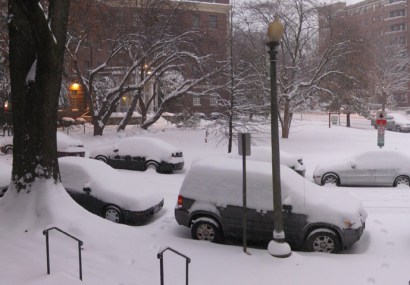 Snow day declared at Stitch DC. Stitch DC will be closed Saturday.
We are planning to be open on Sunday. Sunday's workshop from 1-3 should take place. And we plan to open early on Sunday -- 11-6 pm.
But stay tuned and enjoy a perfect day to sit, knit, crochet, sew, cook and enjoy this holiday time with friends and family. It's kinda nice to have a quiet day in the midst of a crazy season!