The Sizzling Summer Sale continues thru Wednesday Late Night. Enjoy 20% off everything at all the stores (needles, yarns, books, patterns, bags, notions, etc) except for the Karabella Super Cashmere which is 50% off and remaining Fiber Company Yarns which are also 50% off.
Some ideas for projects...
1. With the super cashmere -- 2 skeins -- total price before tax $42.50 -- a simple scarf. One of my favorite stitches the waffle print. We have a sample at Georgetown.
With US 11 needles, cast on 23 stitches.
Row 1: * K1, P1 repeat from * to last stitch, k1
Row 2: Knit
Repeat for desired length. This is a nice gentleman's scarf. I think I'm going to knit a couple for the brothers this winter.
2. Flint Knits Marigold Socks. As some of you know, I'm more a sweater knitter. If I knit socks, I indulge in my favorite materials -- silks and cashmeres. So here is a pretty pair of silk socks. I'm halfway thru the first sock. I'm working with Debbie Bliss Pure Silk (available in a wide range of colors at Capitol Hill and all 20% off during the sale) The pattern is available
here
and on ravelry.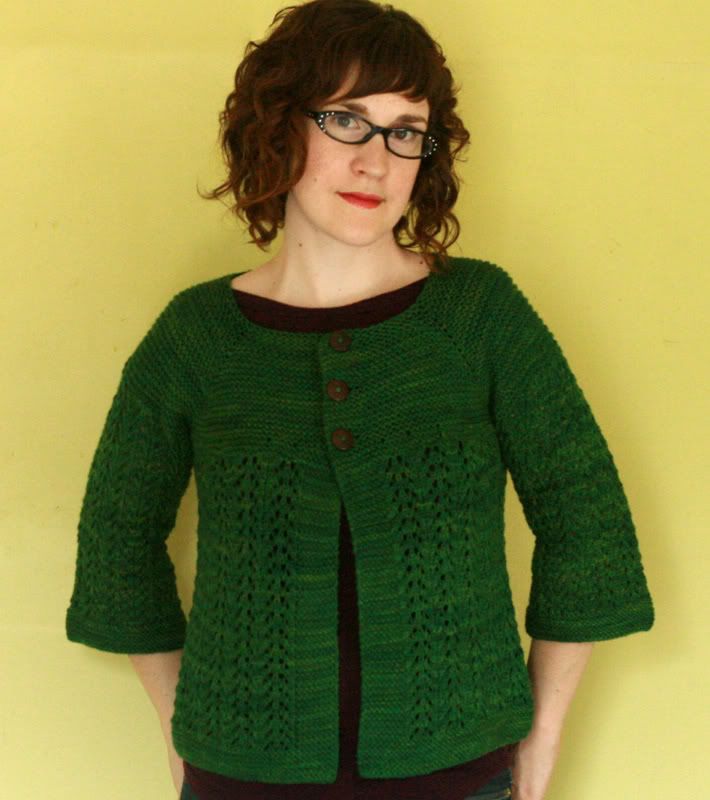 3.
Flint Knits Lady February Sweater
-- This will be one of my pregnancy sweaters. Some have asked about a class for this sweater. If you are interested in knitting the sweater, I'd suggest O-wool classic (20% off on sale thru Wednesday). If you're interested in the class stay tuned. More classes in August, September and October will be posted next week.
P.S. Thanks to Flint Knits for links to great photos and free patterns.